Modern interior design – trends in 2019
The main trend of 2019 is individualization. Modern interior design should be fashionable and at the same time meet the needs of the owner. This is traced on all photos. Here, for example, it is clear that the design is carefully thought out to the smallest detail. The arrangement of furniture in the interior, the color, the used textures – everything is subordinated to comfort and convenience.
Another important point is a rational approach to the organization of space (even if a small area is available). The emphasis is on compactness and versatility — convenience first and foremost.
A small room should be easily transformed in accordance with the emerging needs. In this photo is an example of interior design, which can be quickly "tweaked" for a specific request. Here is the living room in the studio apartment: at the expense of a folding bed, it instantly becomes a bedroom.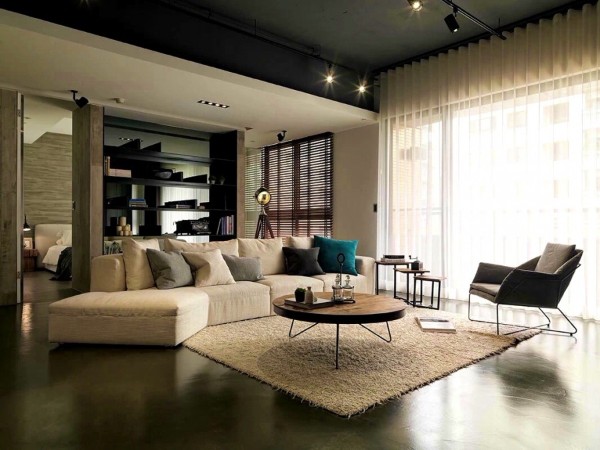 And here the resting place turns into a spacious hall when friends come.
Modular sofas, folding tables, "hidden" kitchens – all these are the constituent elements of modern design.
In an era of total computerization, an abundance of information and a furious rhythm of life, the need to have a personal space is undeniable. But the concept of comfort individually. Someone needs a neutral color scheme, and someone can not relax in the interior without colorful accents.
Modern apartment design is naturally permeated by technological innovations. Lighting control, heating is carried out with gadgets. Kitchens are becoming mini-copies of professional.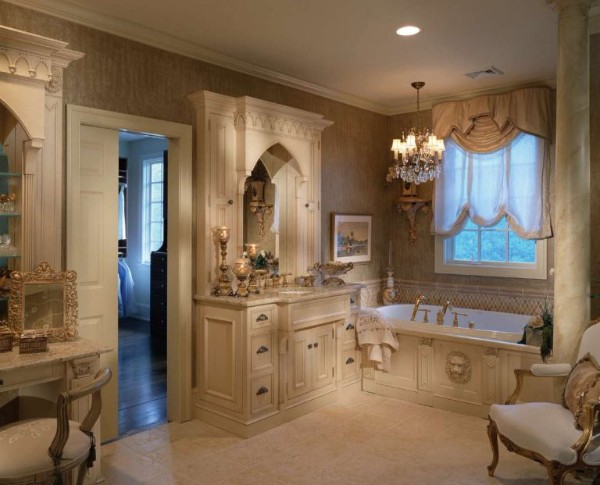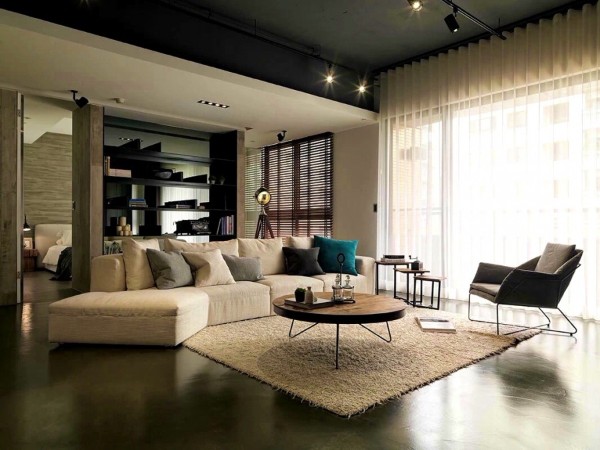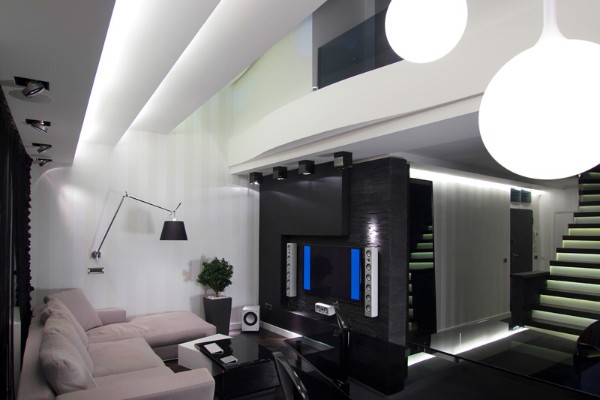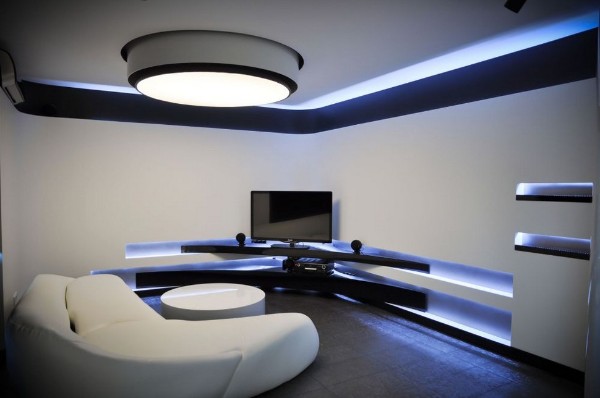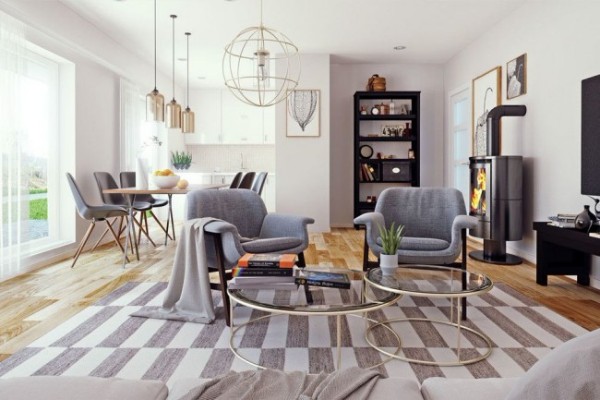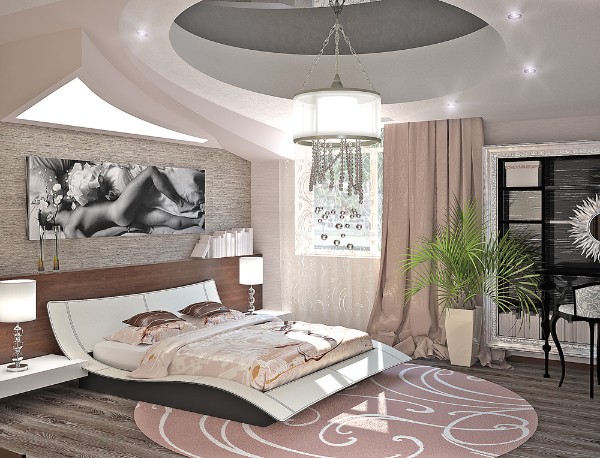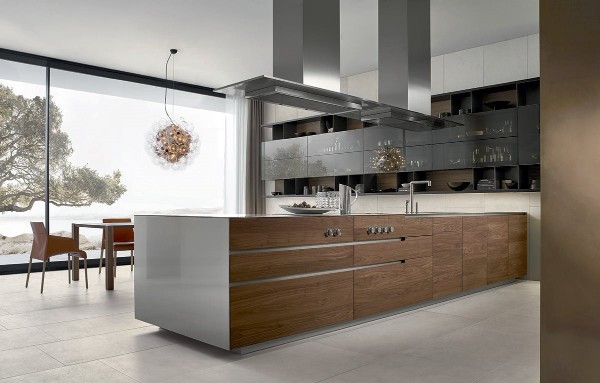 Modern interior design in various styles
HIGH TECH
Whatever style you choose, it is important to create a homely atmosphere. High-tech, for example, can be mitigated by using wood in the decoration. Here, as here. The style is sustained to the smallest detail while there is no inherent high-tee detachment, coldness.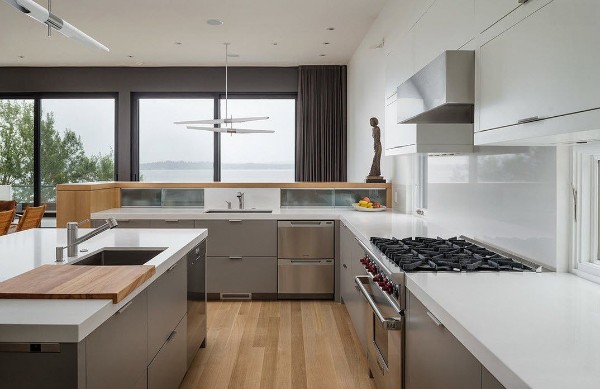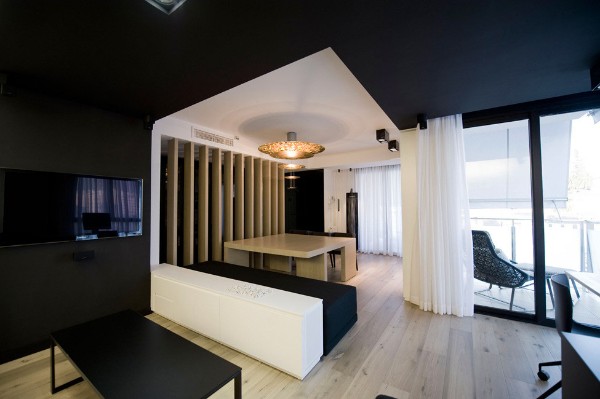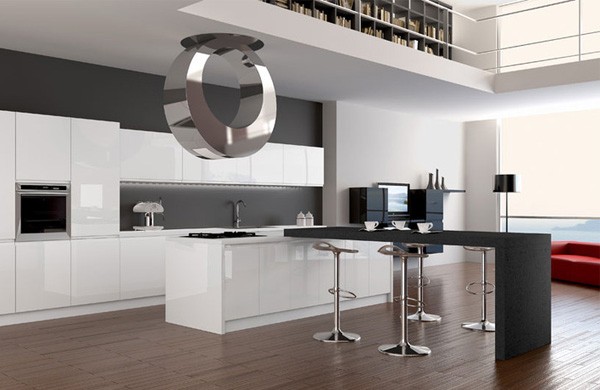 CLASSIC

Still in the interior design does not lose the position of a classic. Look at this elegance, restraint – impressive, right? This trend has been polished for years, so its relevance is beyond time and fashion.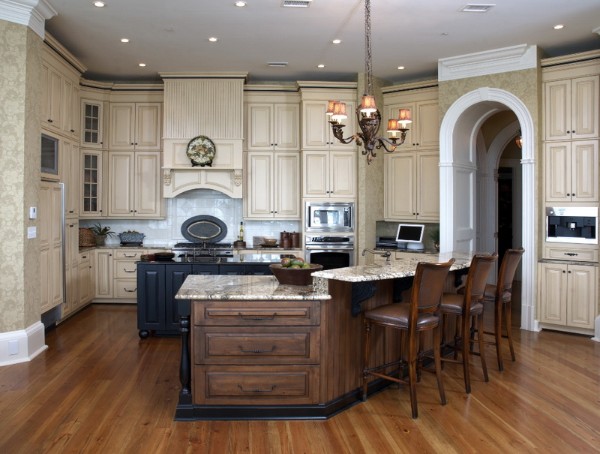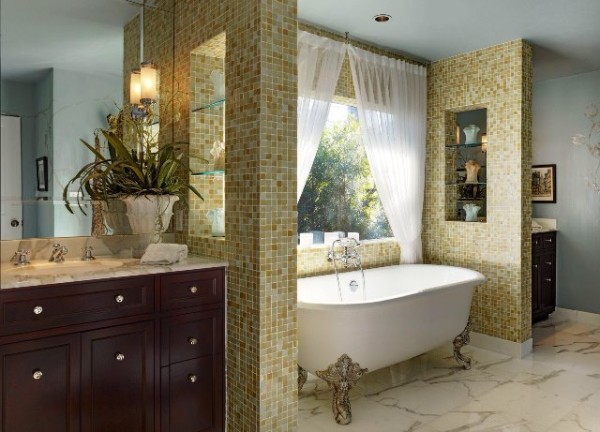 ART DECO

Popular art deco style. Sharpness, angularity and unobtrusive interweaving of ethnic motifs are inherent in such interiors. No artificial materials – only natural. Here are examples of this direction in real photographs. How do you like this design?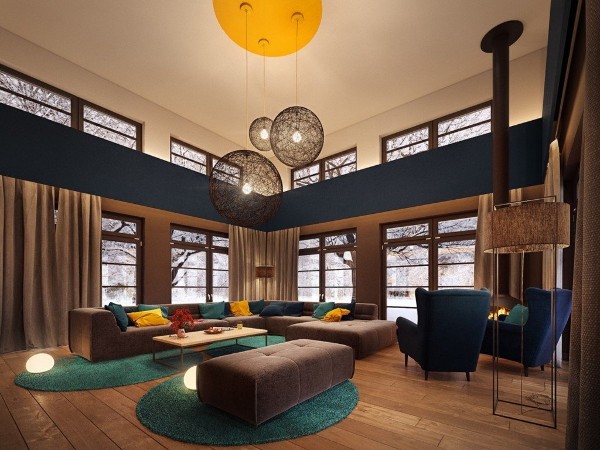 MODERN

Here are some more examples. This is modern. In many ways, these two interior styles are similar. But the latter is more "flexible." In the photo you can see how the design absorbed elements of various styles. Such interiors are distinguished by special chic and comfort. Natural shades, rounded lines are distinctive design features.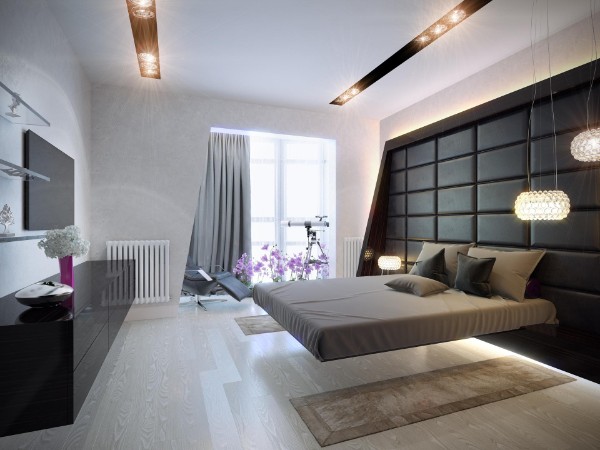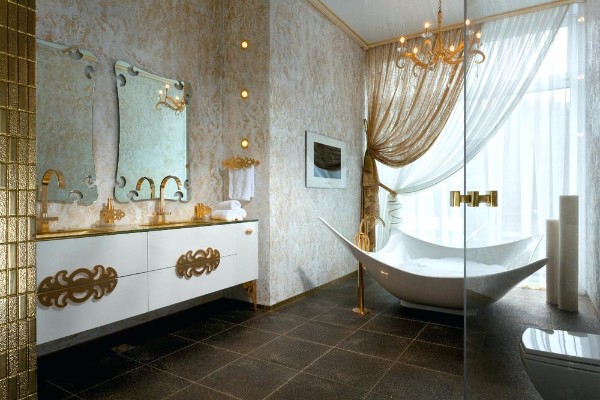 MINIMALISM

Minimalism means a lot of freedom to move. And the whole design "works" for the visual expansion of space. At the same time in such rooms it is cozy, easy to breathe. Well, if the windows are large, and natural light is enough. As you can see, from the furniture left only the most necessary. All lines are clear, concise, nothing more. The emphasis is on functionality.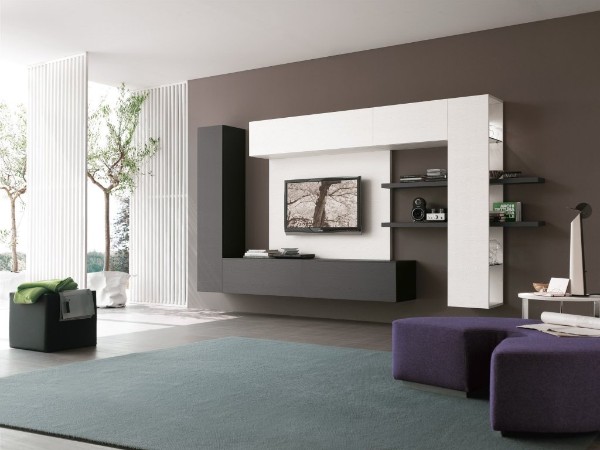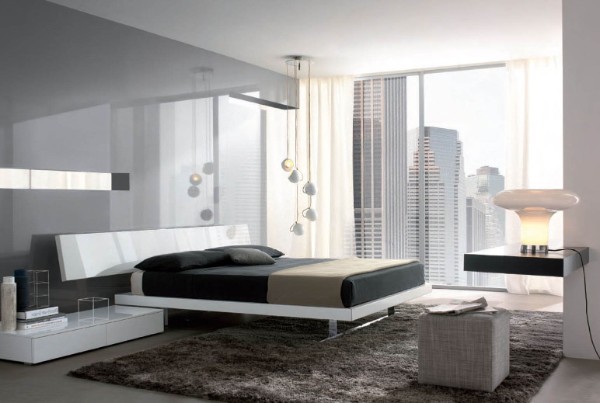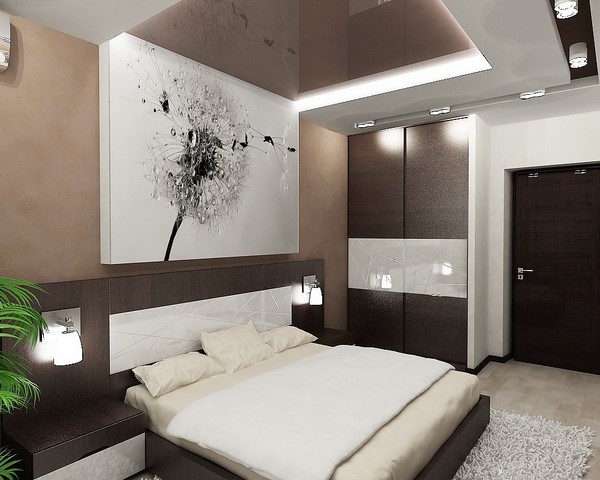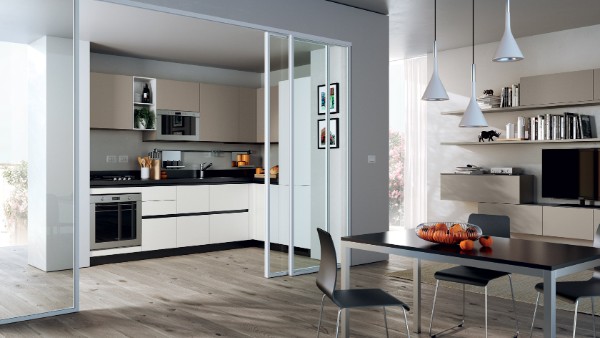 Modern interior: color as the starting point of the design. Photos with options for decor
The main idea of ​​the design in 2018: break stereotypes and express emotions! Ignore the modern interior trends and be unique!
Calm beige, milky, creamy, neutral white, champagne – these colors fade into the background. In fashion:
fuchsia;
purple
coral;
terracotta;
royal lilac;
shades of blue;
bold green.
White color is used only in contrast with:
dark gray;
graphite;
Bordeaux;
chocolate.
The combination of "black and white" also does not lose relevance. Here are examples of photos from our team Dekorin, where a modern bathroom is made in this color scheme. Popular in interior design gray graphic color. In general, it is multifaceted and practical. Gray can be used as a background for bright decorative elements.
Saturated black is also in trend. Here the photo shows the kitchen. Evaluate – effectively, yes?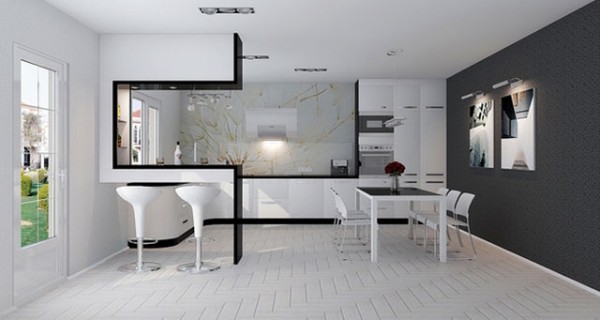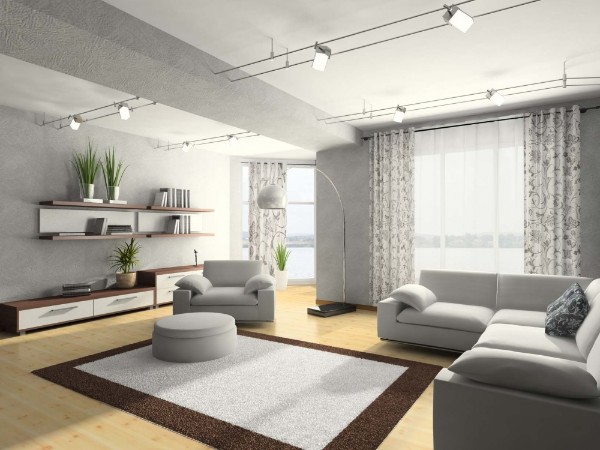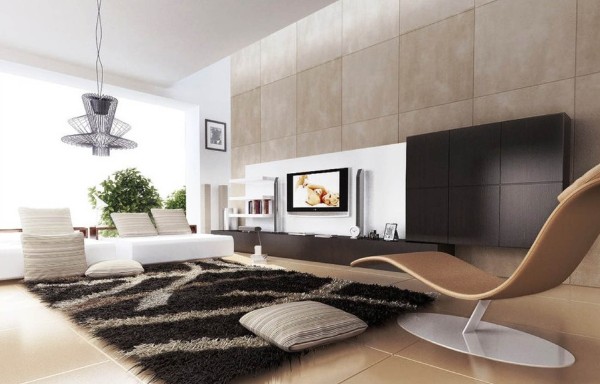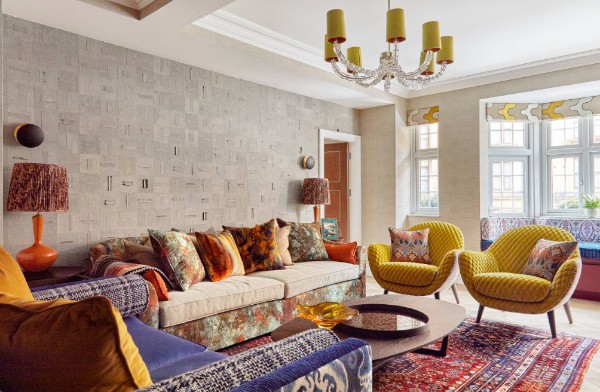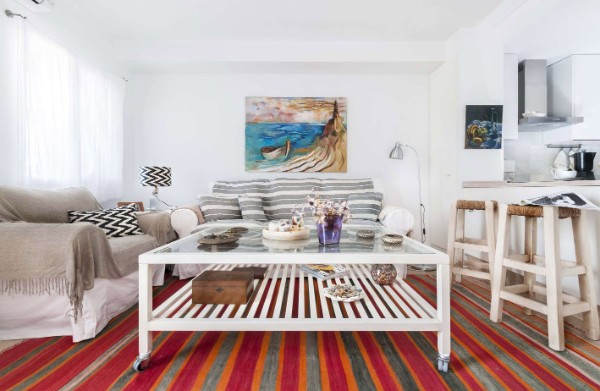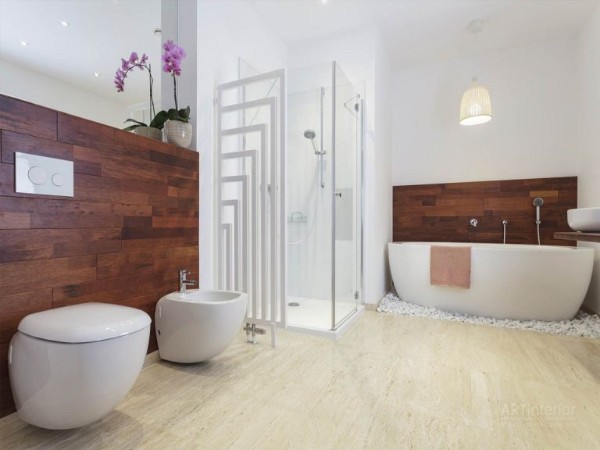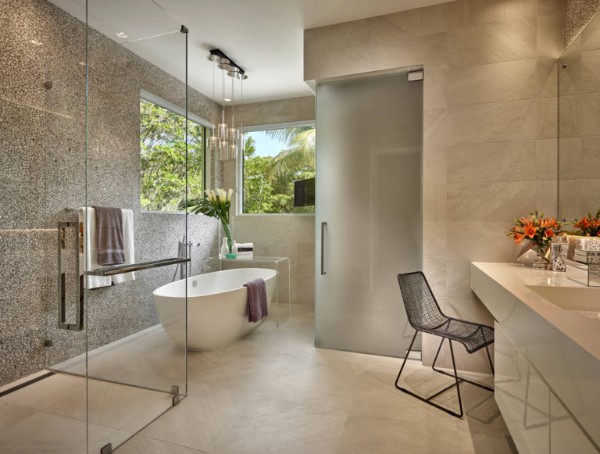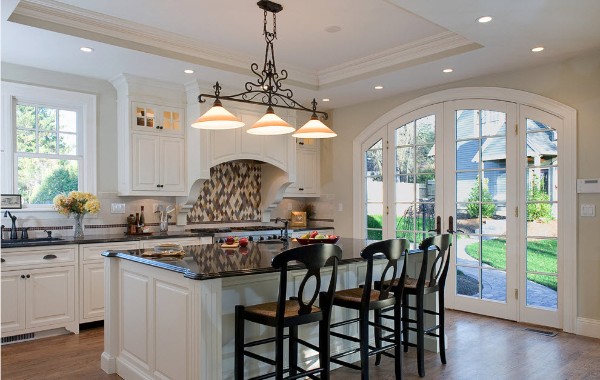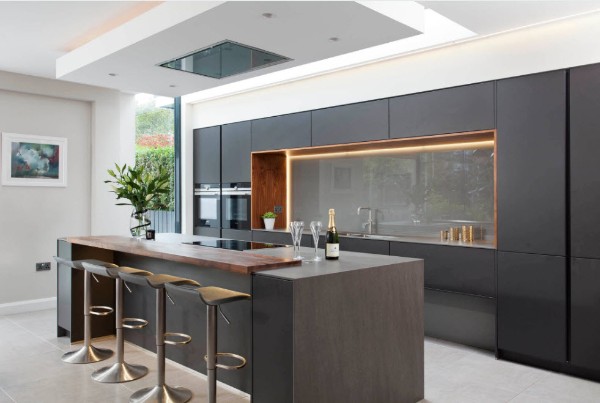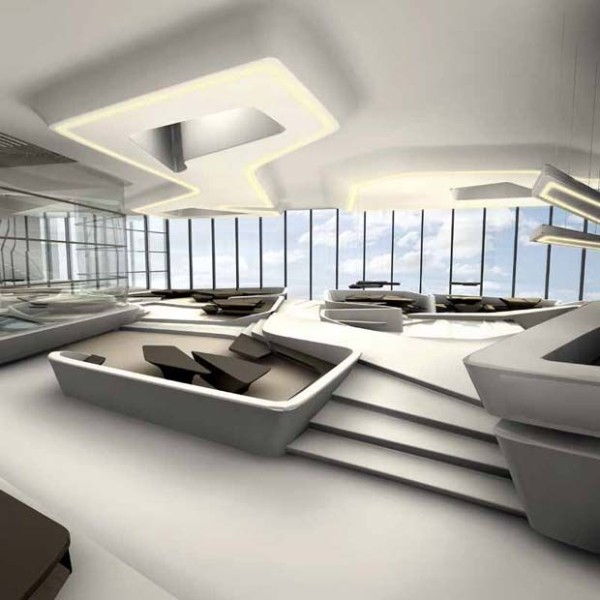 Beautiful interiors of modern design in the photo
Choose design at your discretion. There is no perfect solution – beauty is a relative concept. Our task is to push you to the right choice, and not to impose standards. If you want – make the interior not just modern, but even fancy. Here, as here.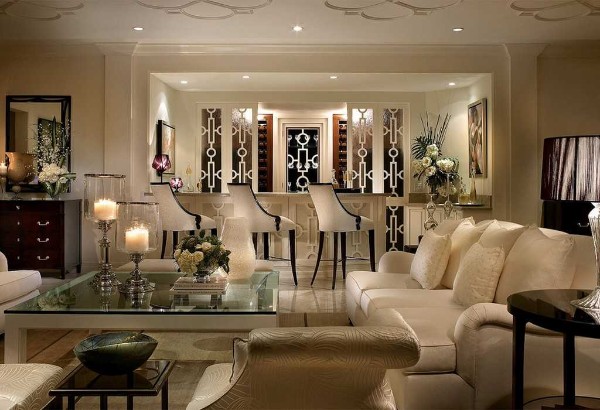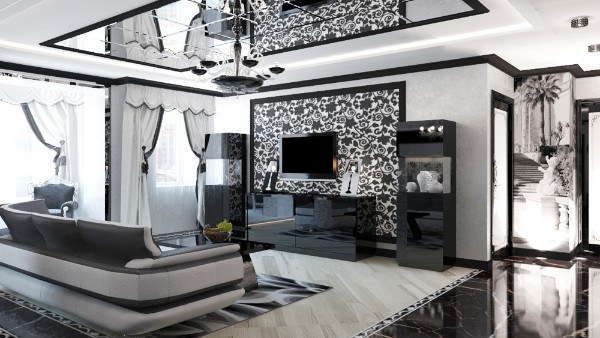 Like restraint and compactness – please.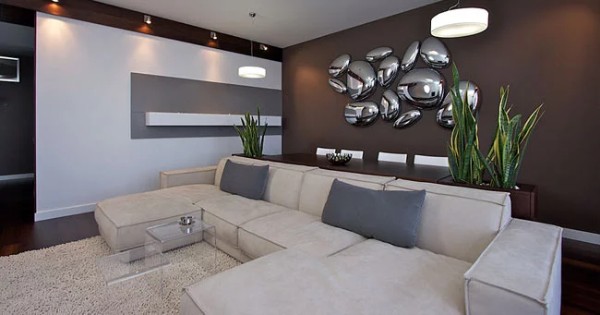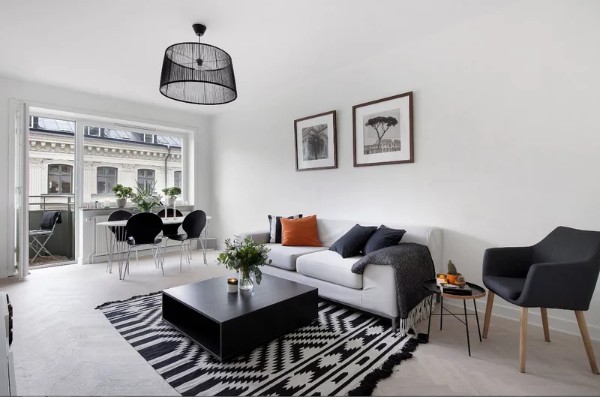 Here are the interior design options in soothing colors – also beautiful, isn't it? And here are the monochrome modern interiors. Feels some magic in these transitions tones. It seems calm and peace envelops from all sides, promotes relaxation.
.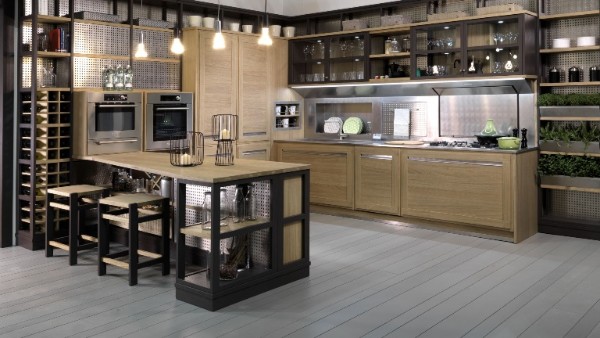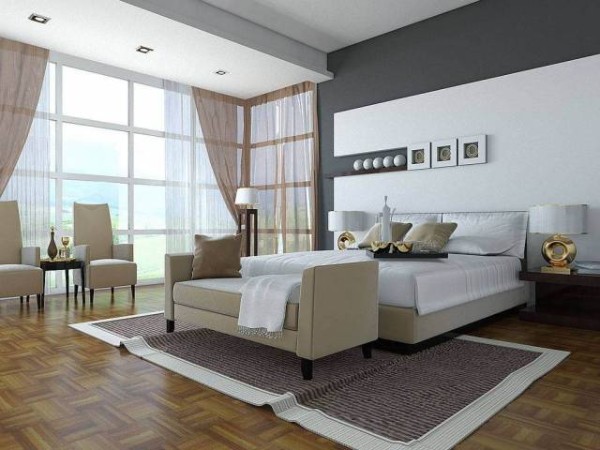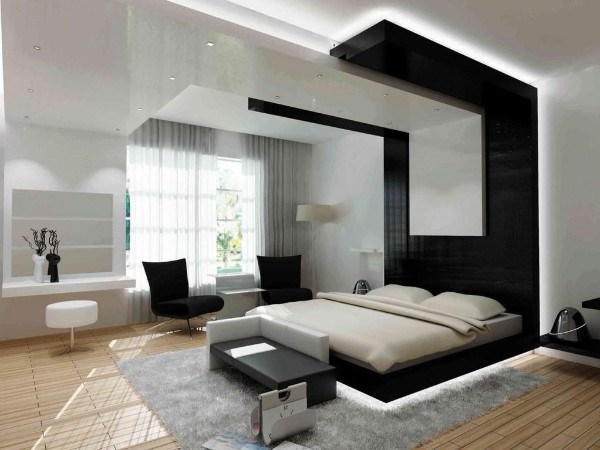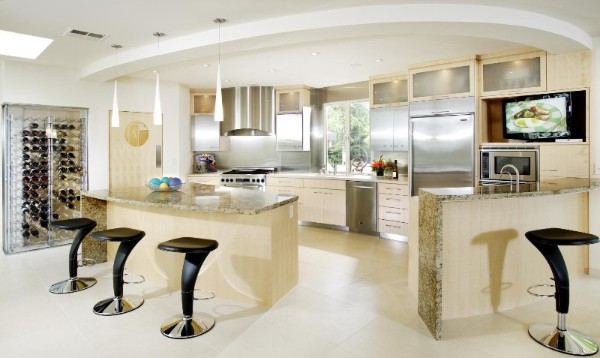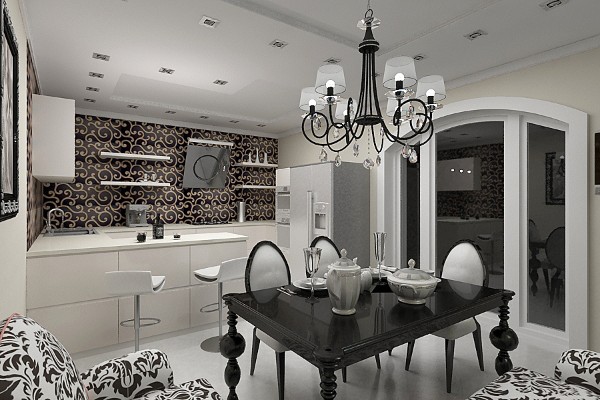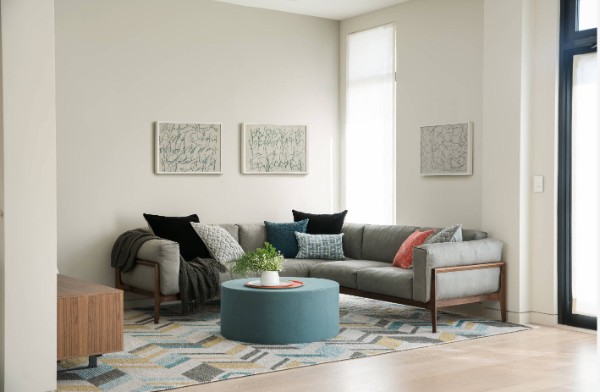 Modern bathroom interior design – examples with photos
Bathroom has long ceased to be a place for hygienic procedures. This is the room where in the morning we wash off sleepy lethargy and recharge ourselves. And in the evening – indulge in bliss in warm water, dissolving heavy thoughts and accumulated fatigue.
In many ways, the mood during the day depends on the interior design of the bathroom. Modern trend – concise and geometrically correct lines, low-key finish. As a rule, gray, gold, white color prevails. Here, a photo, looking at which, you can admire the luxurious combinations of shades.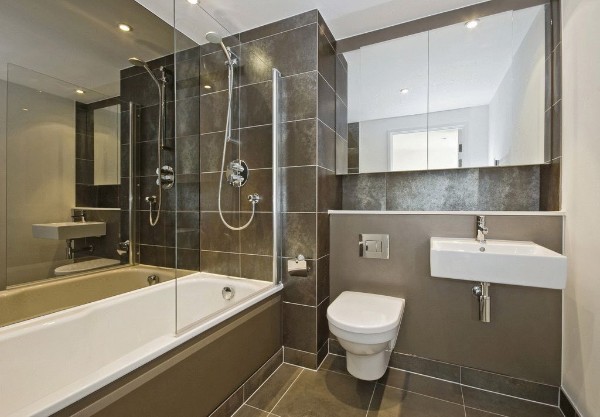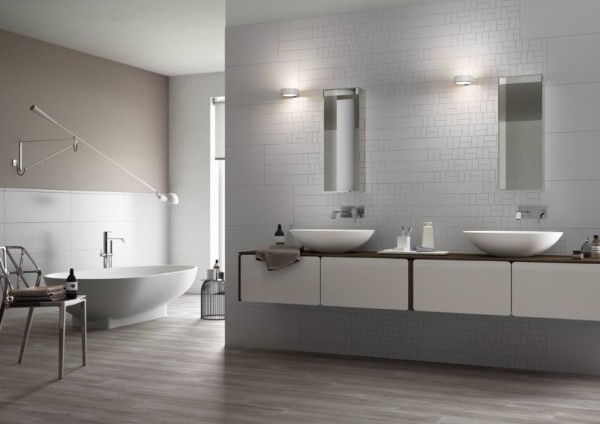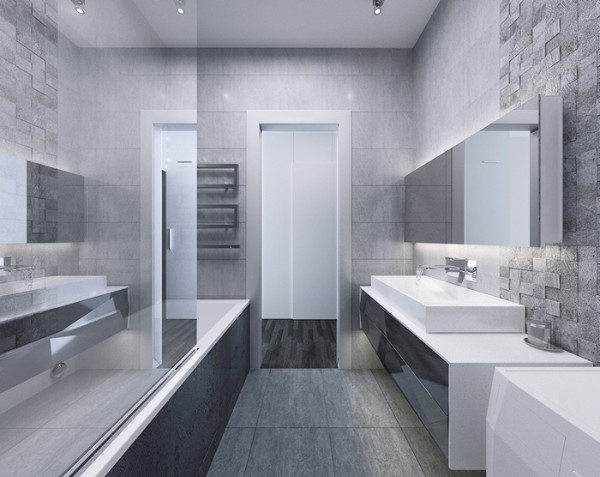 But you can arrange the bathroom and otherwise. For example, like in these photos. Bright decor will help to "come to your senses" in the morning, if awakening is not easy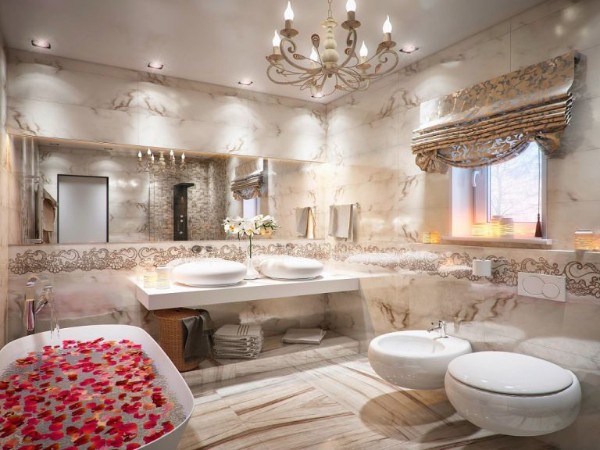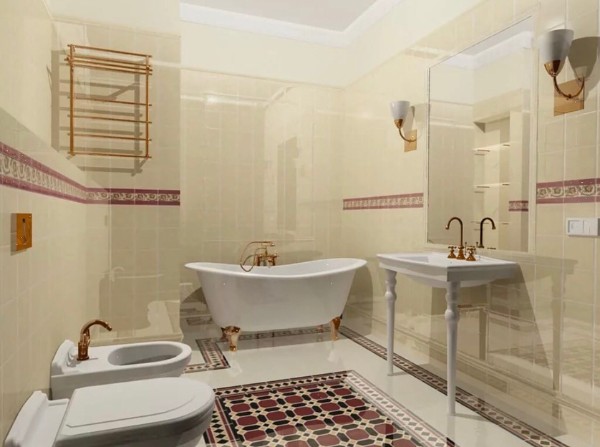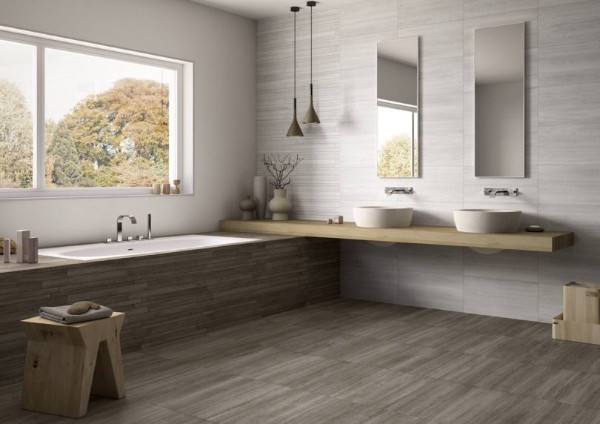 Modern interior design living room – what to look for?
The living room is central to the house. Here they try to make the design a bit festive and solemn. In this room they receive guests, rest after a hard day's work. Therefore, the design should be bright and at the same time promote relaxation.
Excellent with such tasks cope multi-level lighting. Party is planned – turn on the chandelier, lights, sconces. I want to lie down under the rug and watch TV – limit yourself to sconces.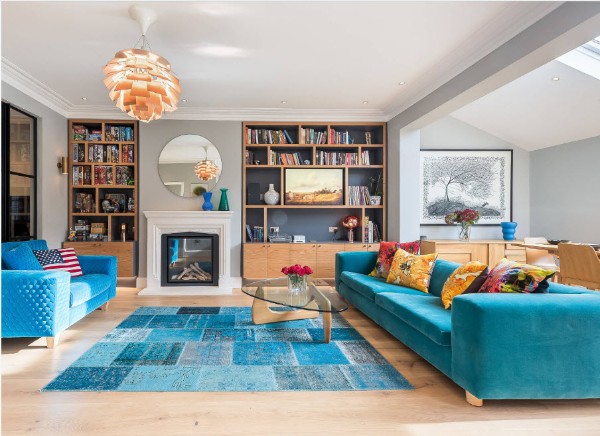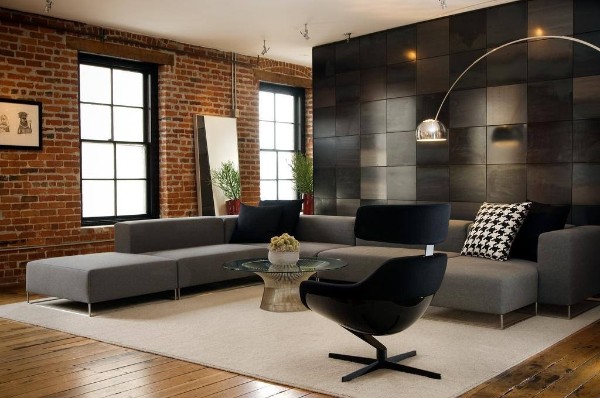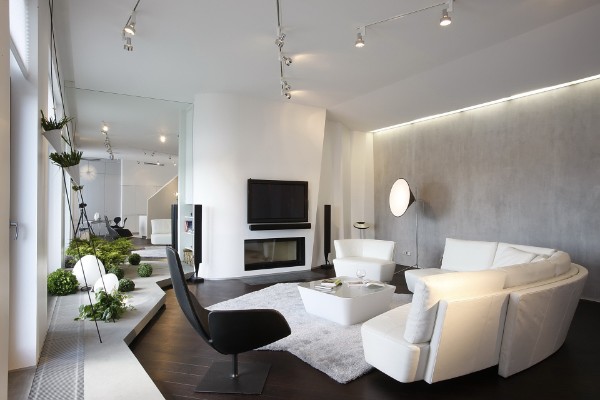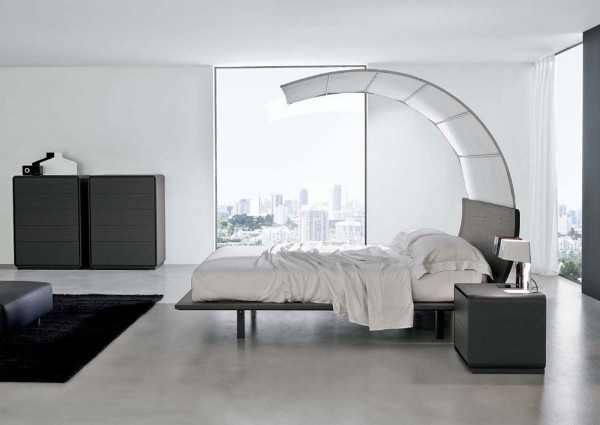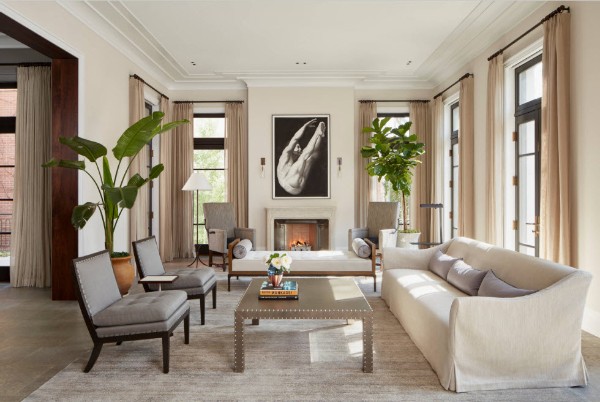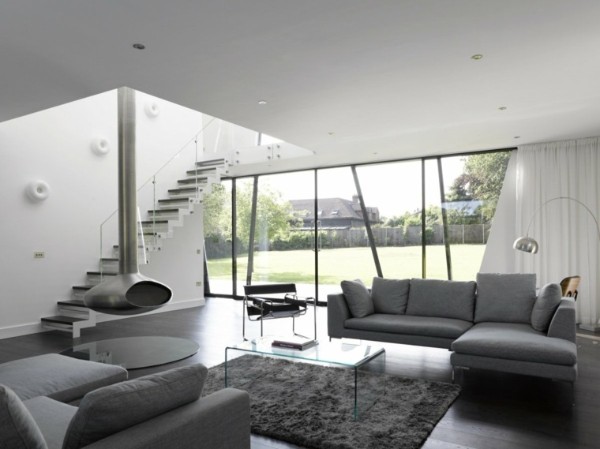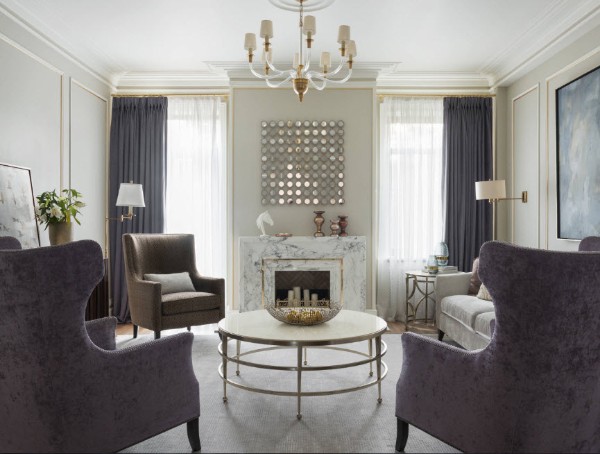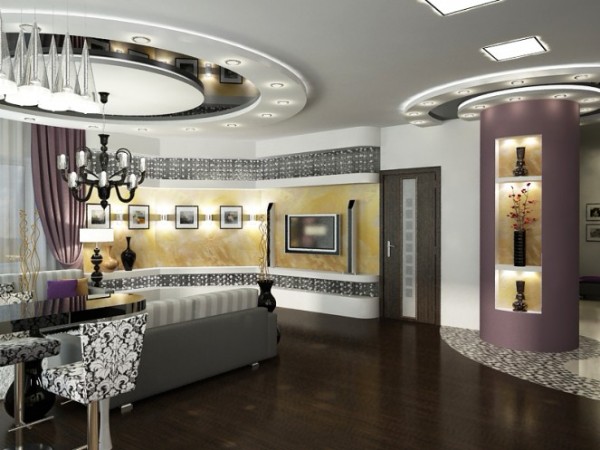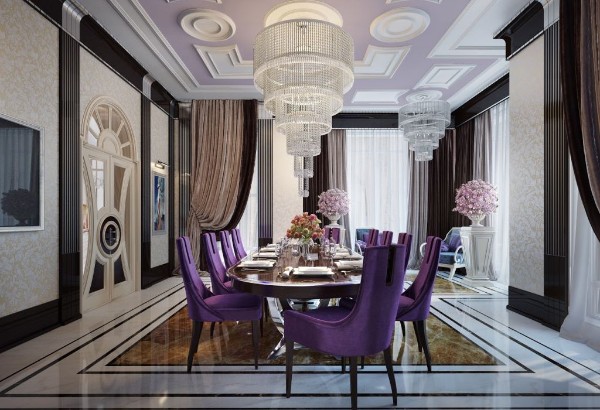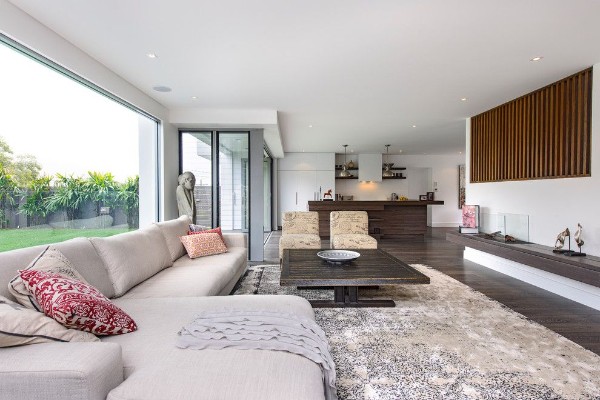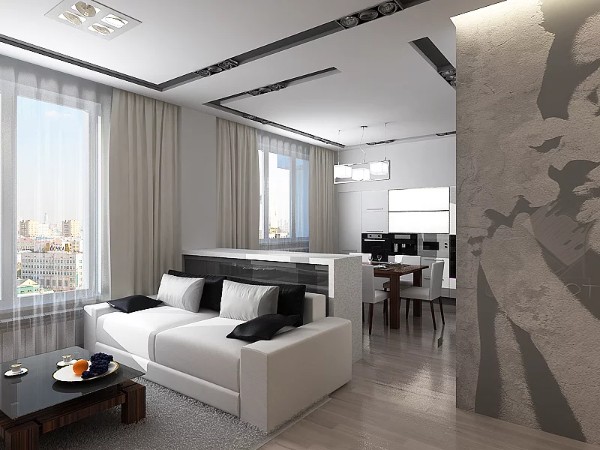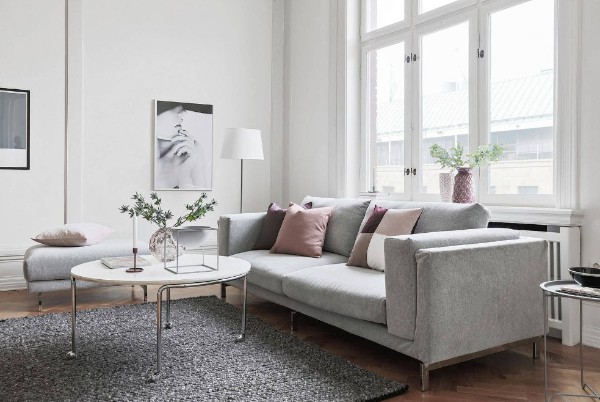 These photos show that the main accent in the interior of the living room is a cozy large sofa. Popular modern design models with unusual shapes and bright upholstery. Modular sofas, the size of which can be adjusted, enjoy no less success.
Modern kitchens of 2019 are examples of fashionable interior design.
Thinking through the design of a modern kitchen, you need to answer the question of how often and for what purposes you need it.
TIP: If the family is large and cooking happens three times a day, then the main focus should be placed on functionality. Kitchen set, household appliances, dishes – everything should be in its place and always be at hand.
If a bachelor lives in an apartment who needs only to drink coffee in the morning and run away to work, then it is better to make the interior more spacious by removing all unnecessary. On our website dekorin. You can also read the article on the design of the living room kitchen.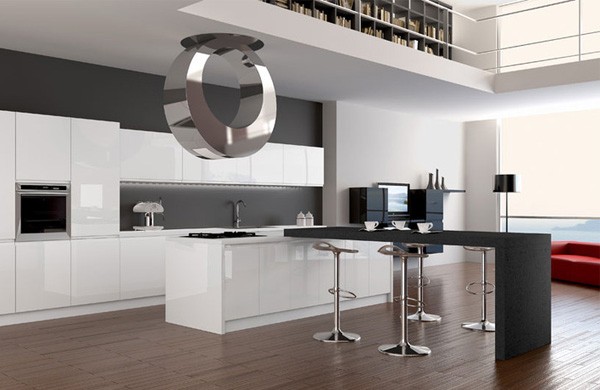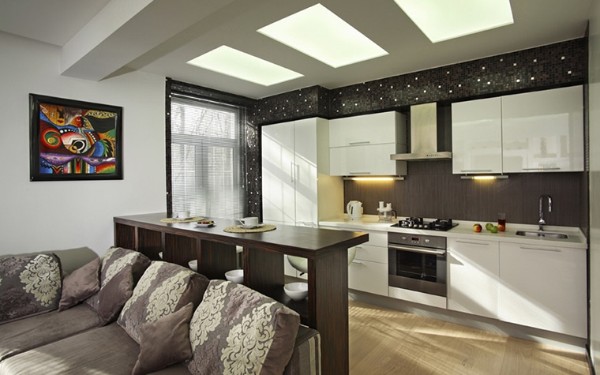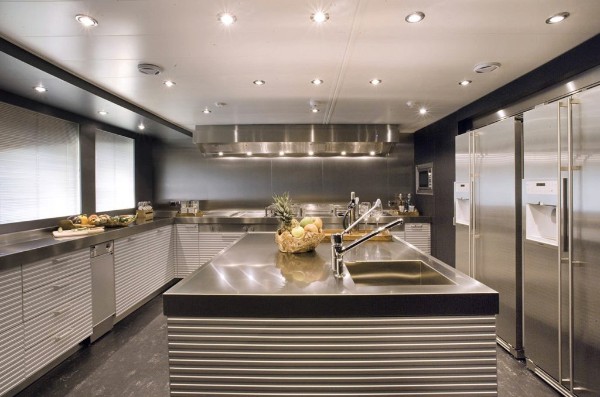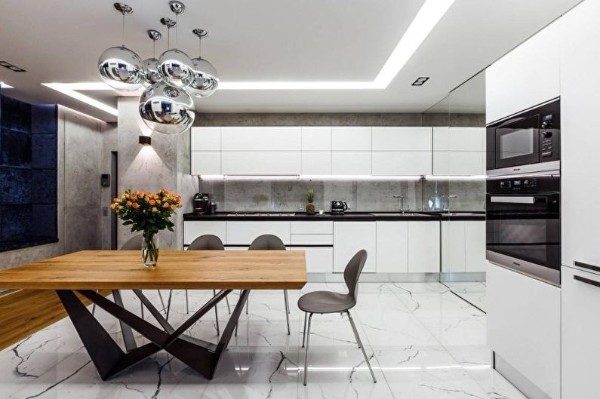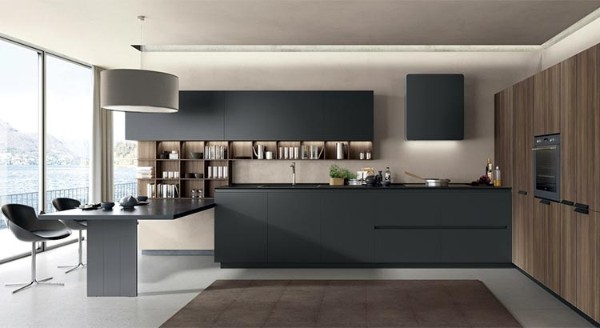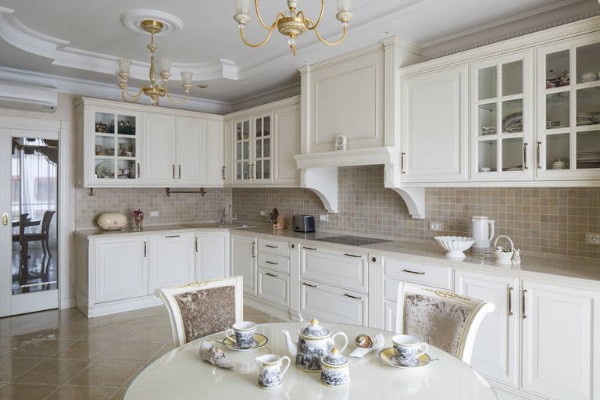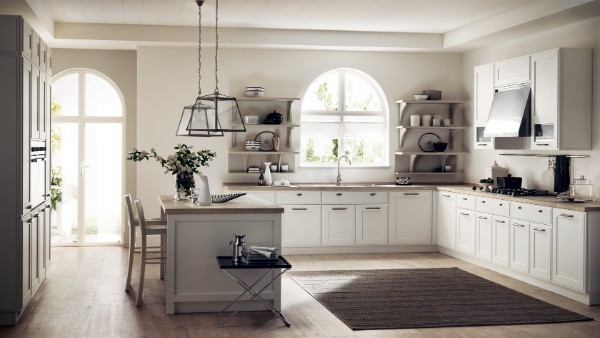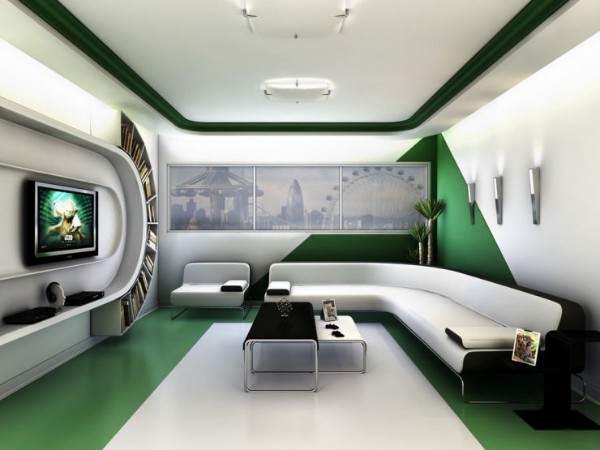 Читайте также: Новые тенденции в дизайне интерьера 2018: модные идеи с фото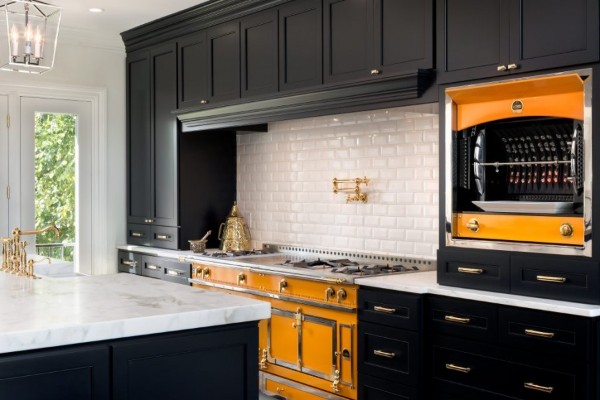 Here are more interesting examples of modern and modern kitchen design that is relevant in 2019.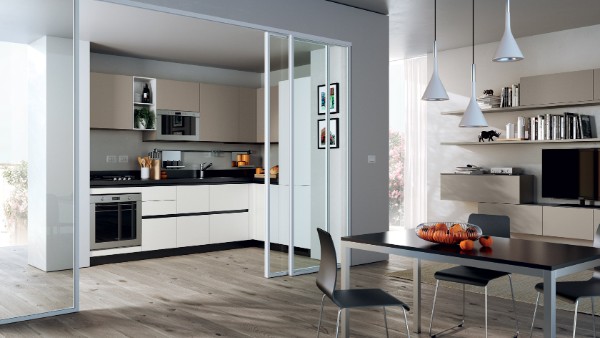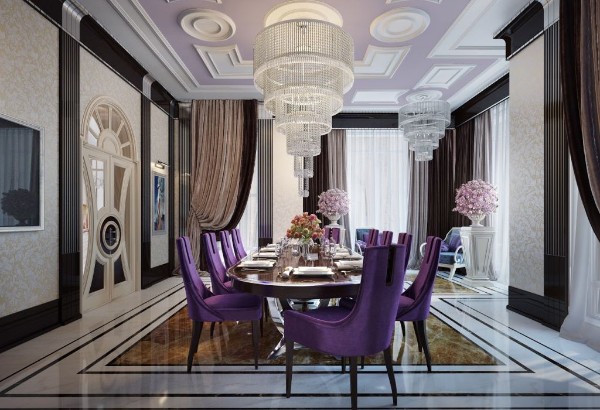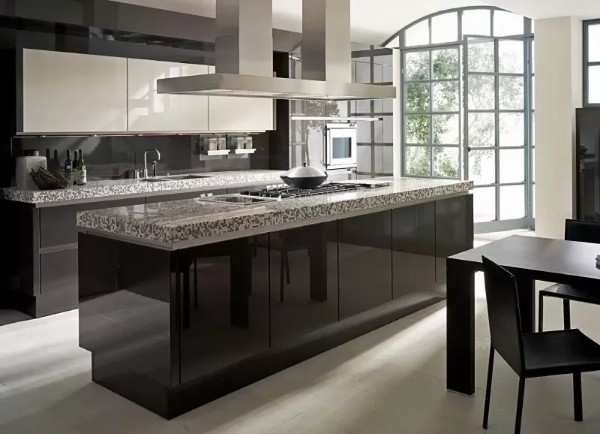 As you can see, modern interior design can be different. You have a big house or a small apartment – it does not matter. The main thing is not to be afraid to experiment with color, shape, style, try to express yourself. The design, in which the soul is embedded, is saturated with special energy. This is exactly what is called home heat.