Almost everyone wants to have their own private home with a cozy and stylish atmosphere. In order to arrange a modern interior design of the house, you can use the services of professionals in this business.
However, you can also try to do it yourself. Moreover, it is not so difficult to do this if you follow some important rules.
In this article, we will look at how to approach the design of a private house, aspired by fashion trends in modern interior design and features of some styles.
.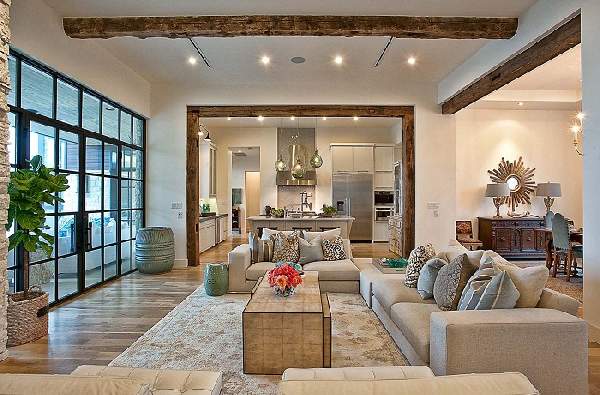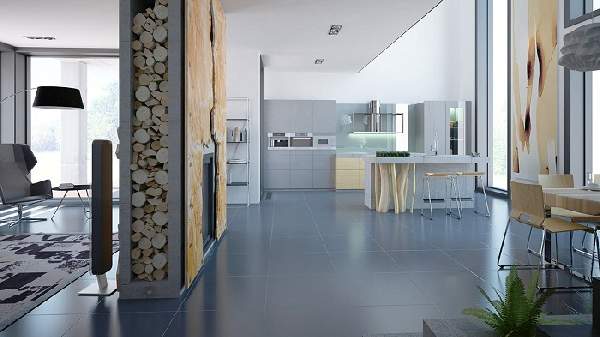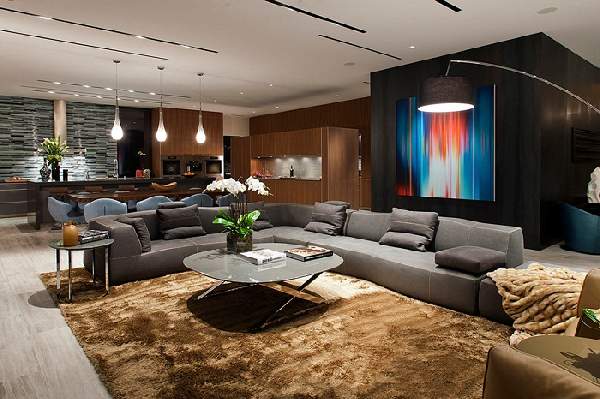 Home interior design: drafting
If you have already purchased a fully finished building, this item of our article can be skipped and you can see directly the interior design of the house, which will be discussed later. In the case when the construction is just to come, you should use some recommendations.
Modern technologies allow you to create a project at home using online applications such as FloorPlan, Sweet Home, etc. But if you have a great desire to do everything yourself, then you need to arm yourself with paper, a set of rulers, an eraser and a pencil in order to create a sketch. Instead of plain paper, you can use tracing paper with millimeter divisions, which will help you accurately calculate the parameters.
Having taken the design project of the interior of the house, it is necessary to determine the number of rooms, their functional purpose and make a preliminary sketch of their location taking into account walk-through rooms – stairs, corridors, hallway, etc. Then a clear drawing with exact dimensions is drawn up. The most convenient scale is 1: 100 (1 cm = 1 m). Here you must take into account the aisles between the rooms, the location of windows and doors. Also provides for communication pipes.
Design project of an interior of the house one-storeyed
The construction of a single-story house, as practice shows, is convenient for families with children and elderly couples, since the lack of stairs and balconies is a guarantee of safety and ease of movement. The construction of a one-story house is also advisable in the presence of a large territory near the house, when it allows you to take a large area under construction. Here, as a rule, a large kitchen-living room, a bathroom, and recreation rooms are formed: bedrooms, children's rooms and guest rooms. There may also be an economic block (boiler room, storage room and garage). Depending on the personal preferences of family members, you can also equip a mini-gym, a room for creativity and so on.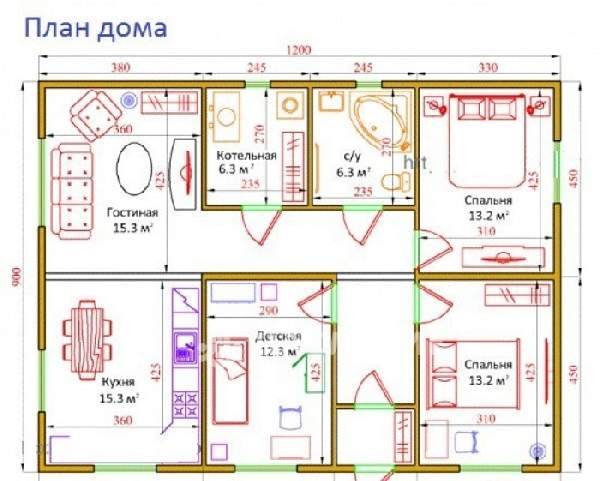 Design project of the interior of a two-story house
A house with two floors and above will be a profitable solution if there is a small plot. It gives some advantages in the use of additional architectural forms, such as balconies, terraces, bay windows, etc. So you can design a structure of any complexity, from a small country house to a cottage of a large area. Mainly, the first floor is occupied by a kitchen, a living room (or a combined variant), a bathroom, utility rooms and, possibly, a garage. The second floor consists of bedrooms, nurseries, dressing rooms and a bathroom.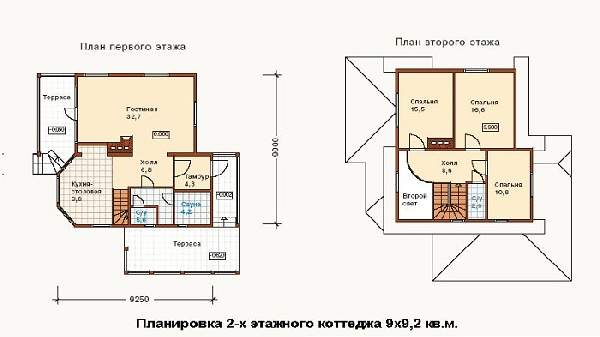 The interior design of a private house: the basic principles of design
In order to properly think through the overall interior design of the house inside, you need to familiarize yourself with some fundamental details, namely:
the stylistic direction of the interior design must be in harmony with the overall construction of the building. This suggests that, in contrast to the arrangement of the apartment, in a private house there is a binding of internal design to the external (exterior), as well as the surrounding landscape design. For example, modern high-tech style cannot harmoniously fit into the interior design of a house from a bar.
the design style should be thought out and laid down during construction in order to take into account the presence of certain architectural forms: arches, mansards, glass structures, non-standard polygonal or circular lay-out of individual rooms, and so on;
modern interior design of a private house includes a number of basic components – the choice of style, color, modern materials of decoration, furniture, decoration elements and artificial lighting system.
Home interior design: selection of colors
Making out the interior of a residential house, you must take into account your own preferences for color solutions to be comfortable in the room. And at the same time, making out the interior design of a private house, you should follow some recommendations of experienced professionals. For example, nowadays patterned wall coverings are no longer fashionable – they have given way to solid colors.
One dominant color is chosen and in addition two or three shades (no more) for the selection of decorative elements. Modern interior design of the house gives preference to light shades that are able to give the room light and space. In this case, the original element can be accent wall, decorated in bright or dark colors. It will also successfully dilute the uniform color with a combination of different textures of finishing materials: smooth, texture and relief.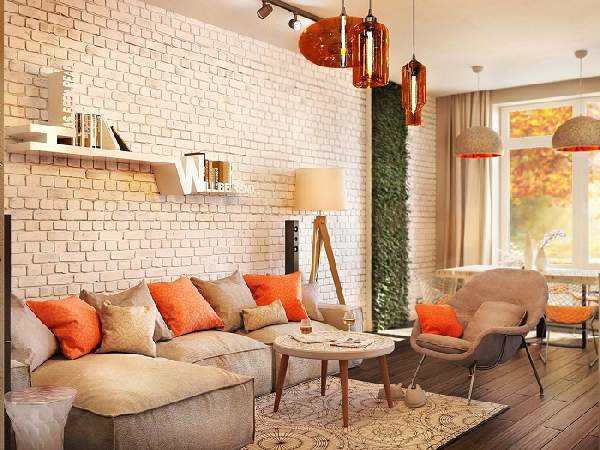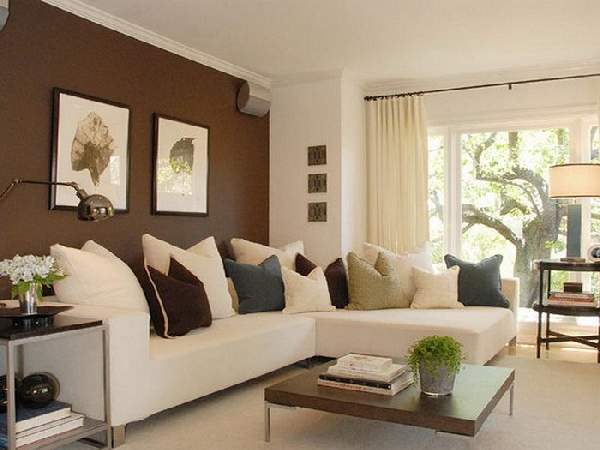 Furniture in the interior design of a private house
It should be noted that the furniture can drastically change the stylistic direction, therefore, it is acquired, as a rule, when the interior design of the house is already formed. Current trends tend to use multifunctional and folding furniture. Considering the photo of the kitchen, we can say that the design of its interior in the house corresponds to this aspiration. Here, as well as possible, embedded designs that can accommodate various elements of technology look.
The exceptions are large halls, where large-sized structures often take place in combination with small elements. Furniture can also become an accent fragment. For example, a blue modular sofa perfectly complements the interior in white and black colors. A good solution would be to use for upholstered furniture covers, which change from time to time, will help change the annoying situation.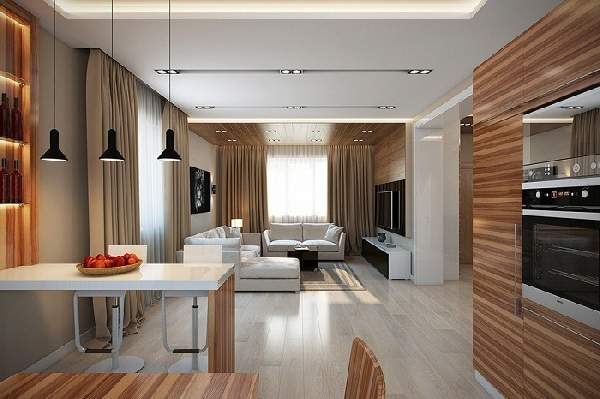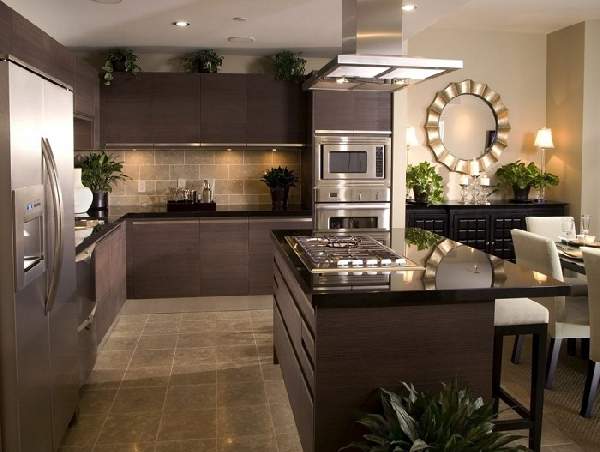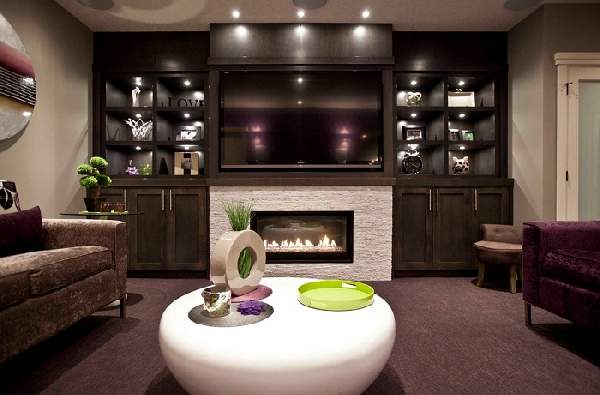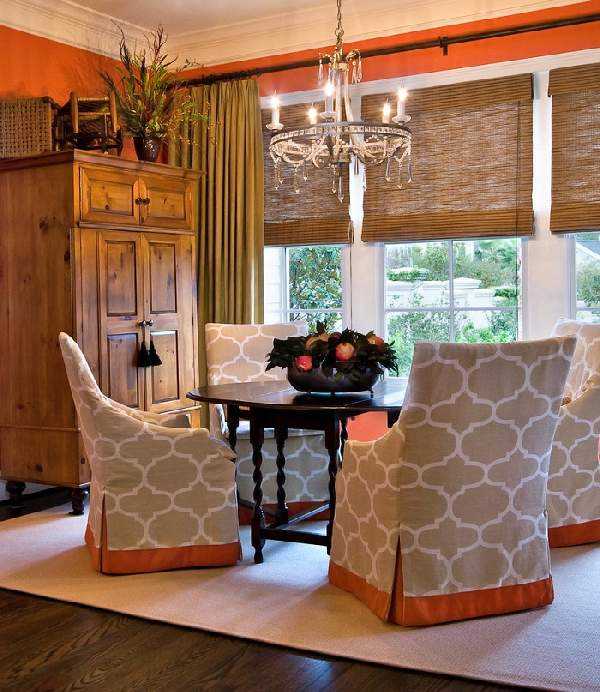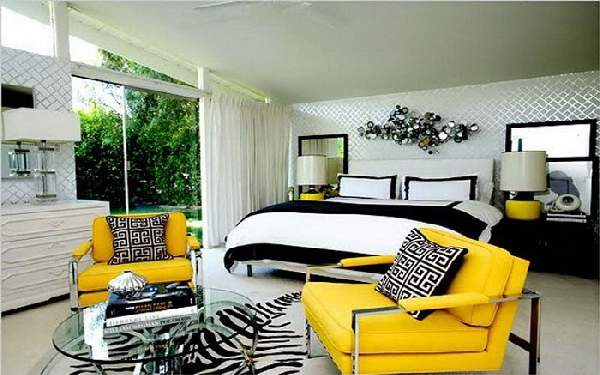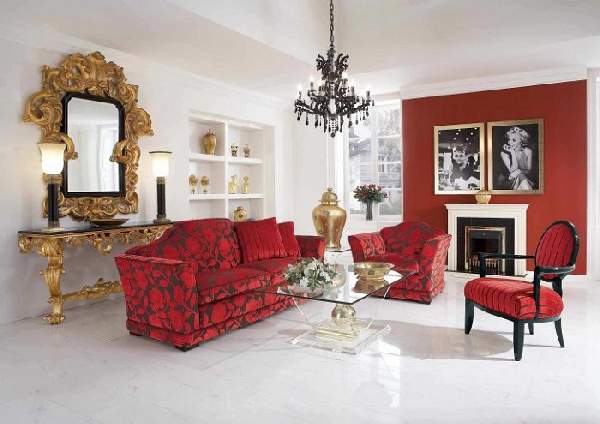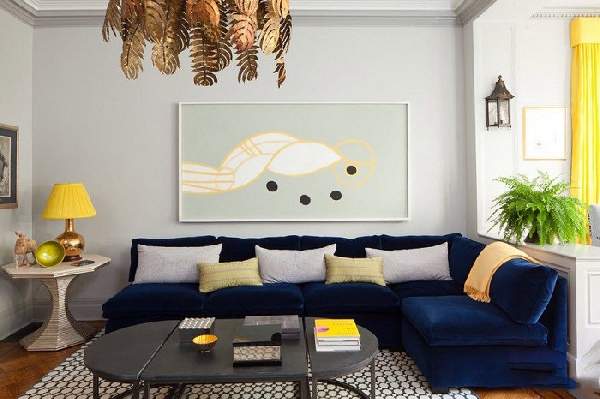 The interior design of a private house: the choice of lighting
Any of the premises of a private house will have a winning design with multi-level lighting. For overhead lighting it can be chandeliers, pendant lamps, spotlights or spots, which provide the main lighting. Additional lighting is the wall sconces or floor lamps.
Making interior design of the house, some experts recommend to purchase kits, including chandelier and wall lamps (floor lamps, table lamps), made in the same style. This option looks quite harmonious in the room of bedrooms or living rooms. It should be noted that with the help of lighting the division of space into zones can be carried out, especially LED lamps, which are very popular, help in this. In the photo presented in our article, we can also be convinced that proper lighting is a guarantee of comfort and harmony in the house.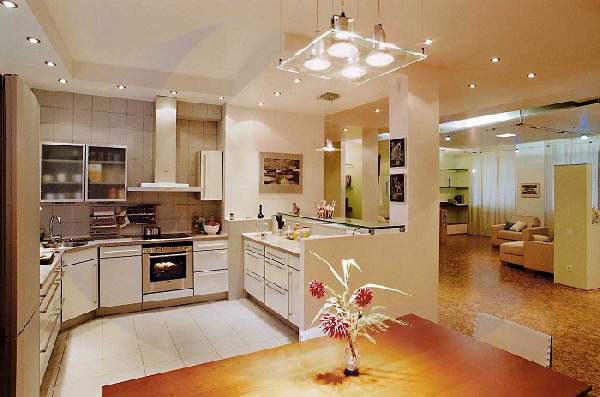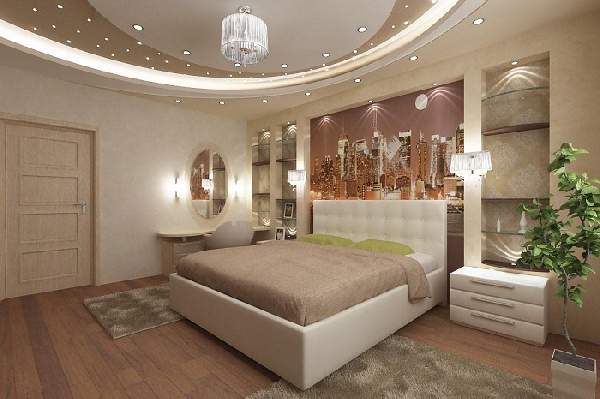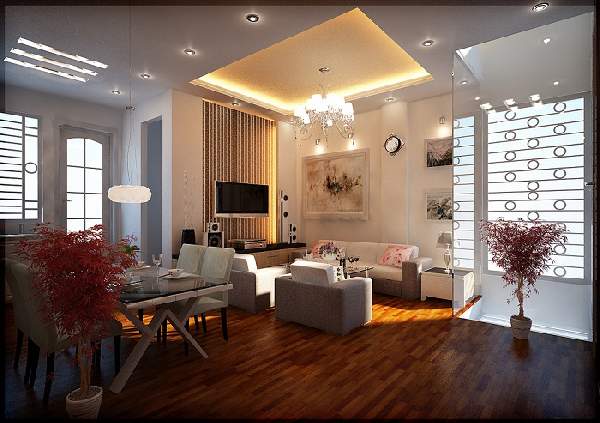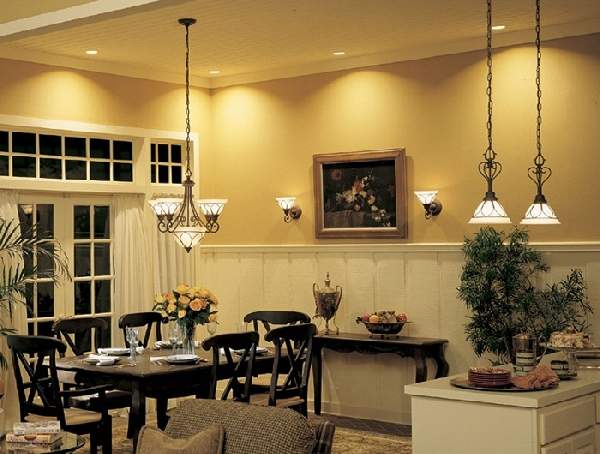 Interior design of the house inside: photos of some styles
As for the style, in fact, design options quite a lot. But among the diversity there are more popular styles of interior design of the house, which are most often found.
Interior design house in modern style
For example, modern, different practicality and rationalism. The interior should contain natural shades and materials, as shown in the photo, without the use of aggressive colors and combinations. The furniture has smooth lines, and the walls are decorated with objects of art (paintings by contemporary artists and masters of the past centuries). In the modern, the past and the present are perfectly combined.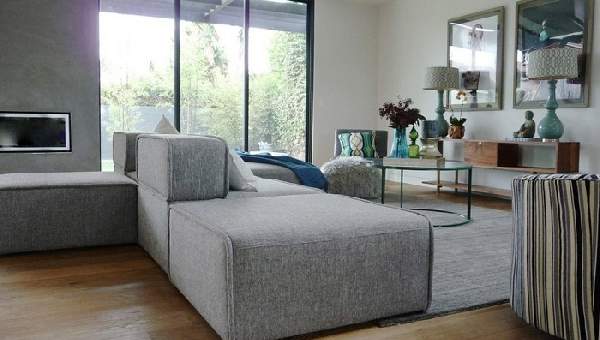 Interior design of a country house in the style of a classic
The interior design of the house in a classic style suggests the presence of a wrought-iron staircase, ceiling moldings, silk wallpaper, lamps, decorated with antique, as well as a soft color palette.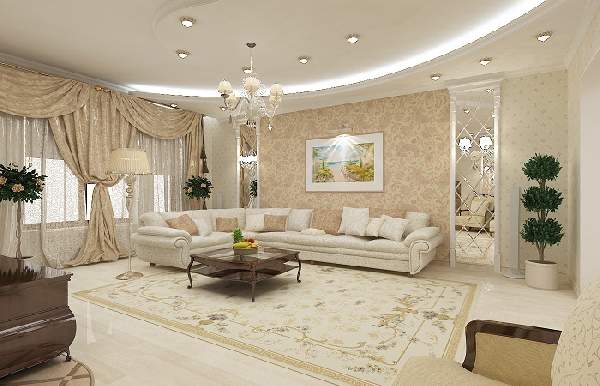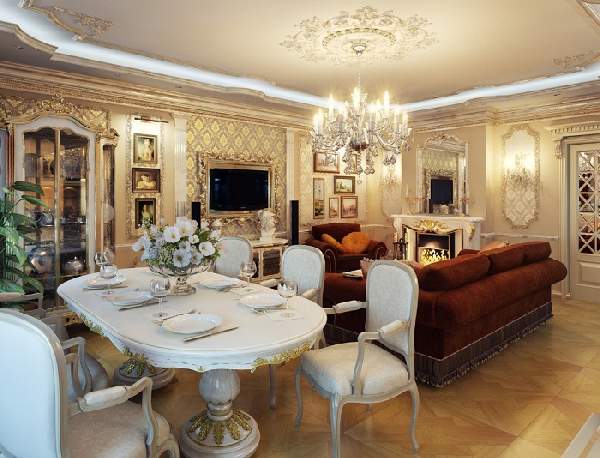 Interior design of a private house in the loft style
Quite an interesting style of loft, which has recently become very popular – is a mixture of industrial decoration with elegant decor and modern furniture. In the photo we can see how harmoniously can look brick walls and industrial lights in the interior, made in the style of industrial.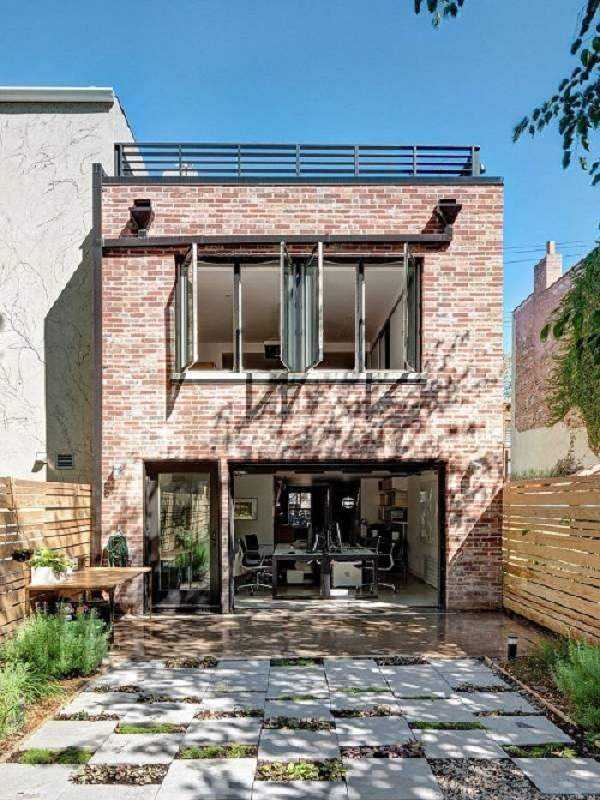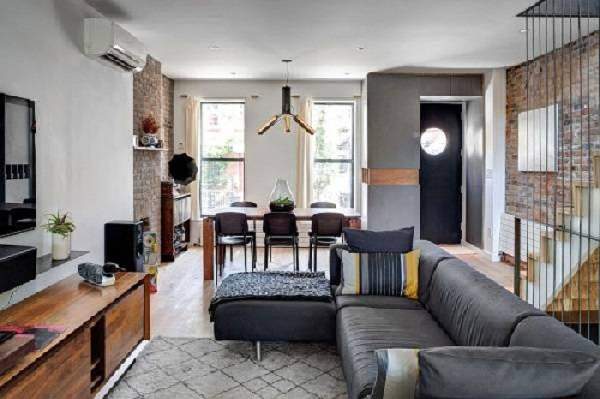 The interior design of the house in the style of minimalism
Modern minimalist house interior design often contains combined rooms, large windows (perhaps glass partitions), functional furniture, a lot of free space and light. Here, clear geometric forms are welcomed, and elements that do not carry any functional load are cut off, which is well seen in the architecture of the building.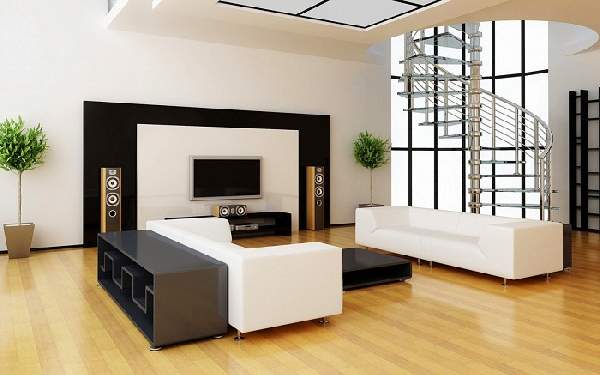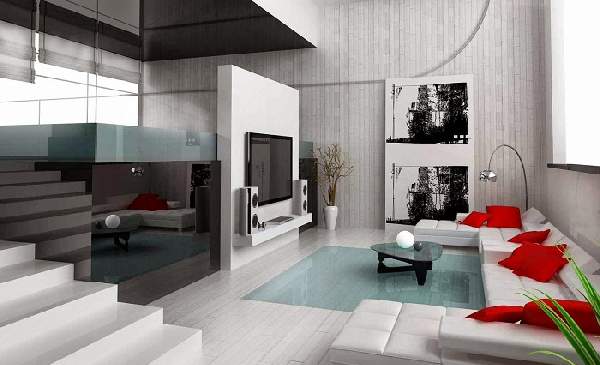 Interior design of a wooden house
The interior of the house, built of natural wood, can be issued in several versions. You can simply cover the wood tint. Such a light finish will preserve the beauty of the tree and give the room warmth and comfort. Another option is to decorate the interior of a wooden house inside, as shown in the photo, you can use a variety of finishing materials, as a result, the interior will not remind you of what material the house is built from. For example, plaster walls and wallpaper, make suspended ceilings of plasterboard, etc. In some cases, designers use a combination of natural wood with modern finishing materials, which allows a large choice of style.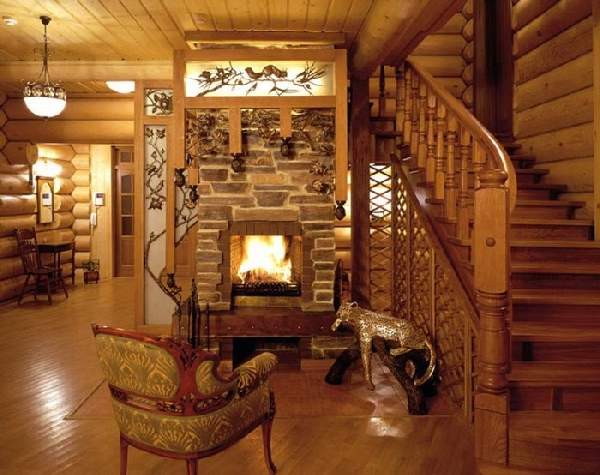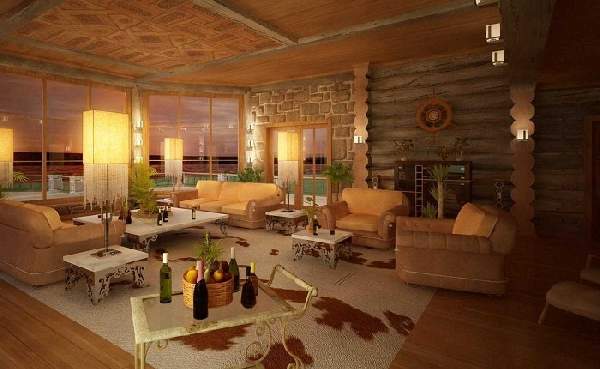 Chalet-style house: interior design
One of the new trends in the construction of country houses was the use of the Chalet style, which came to us from southeastern France. Materials for such buildings are wood and stone, due to which the houses meet all the requirements of strength and durability. A feature in architecture is a gable roof with large protrusions that has elements of decorative carving. The building should also include panoramic windows, a large balcony and a spacious veranda.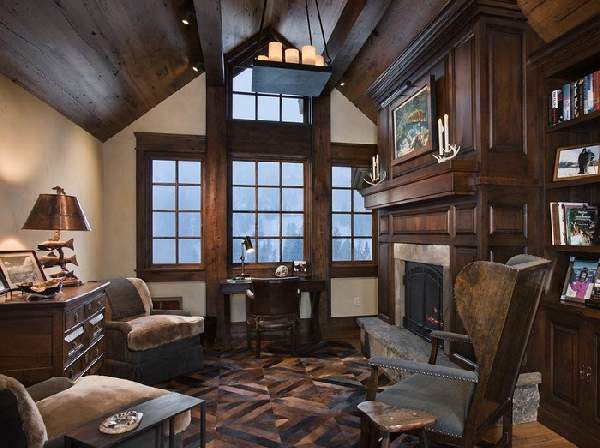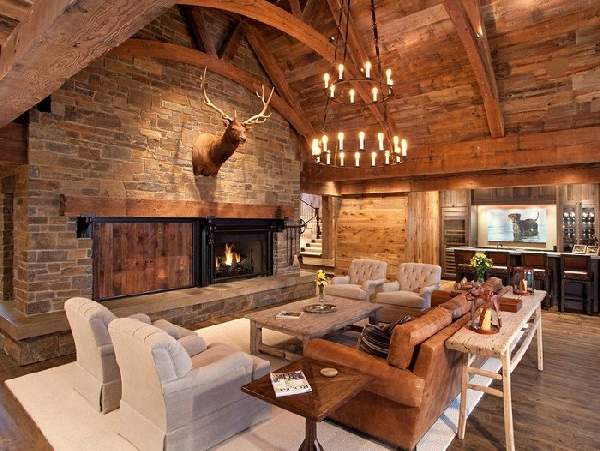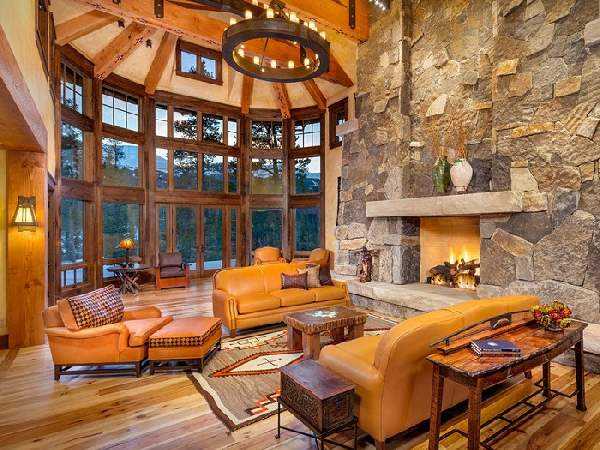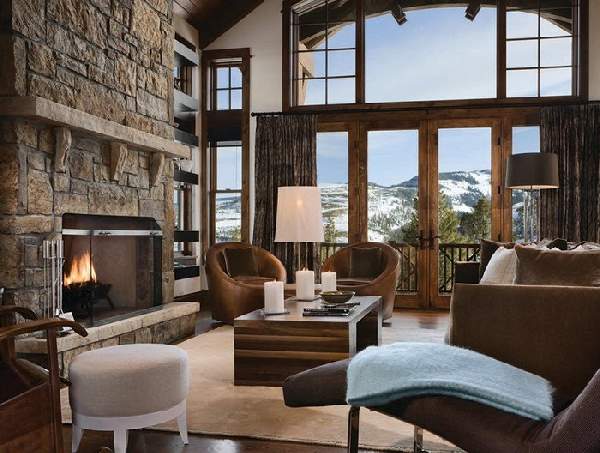 The interior design of the house inside, as shown in the photo, involves the intensive use of natural materials – wood and stone, which, perhaps, can not be found in other styles. A must-have element is a fireplace, along with which, in the interior there are soft carpets on the floors, nice furniture made of wood and beautiful chandeliers. All this can give the interior a warm and natural atmosphere.
A private country house, the layout and interior design of which are decorated in harmony and conformity to one or another style will always be a real pride of the owners. Comfortable and beautiful interior decoration is a good mood, comfort, joy and joy for the whole family.